I See Myself Releasing My Creativity
"I See Myself Releasing My Creativity", 2016. 100×82 cm. Acrylic on canvas. 7500 SEK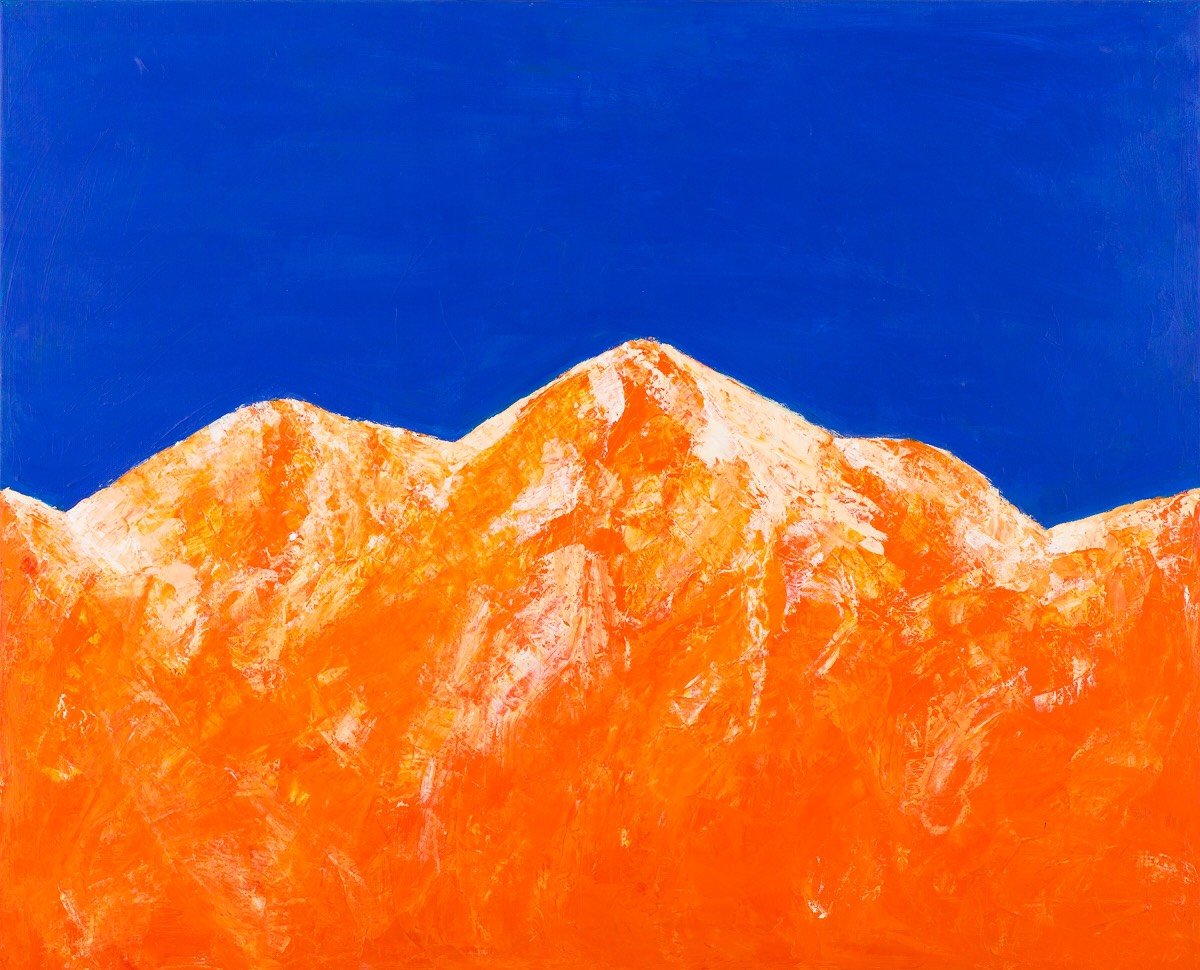 This was the first painting in the series and is based on a preliminary study for the Healingdeck, where I used pastels. The colors attracted me so much that I wanted to try painting it, which I did first in a smaller format and then in a larger. I just couldn't get enough.
The orange stands here for making art, the creativity and the blue for a deep insight that I can express myself exactly as I want. The mountain is me, standing strong in that conviction. The need of this comes from my early twenties attending art school and having a hard time thinking my art was ok – I kept comparing myself with others. I left the free art becoming a designer instead.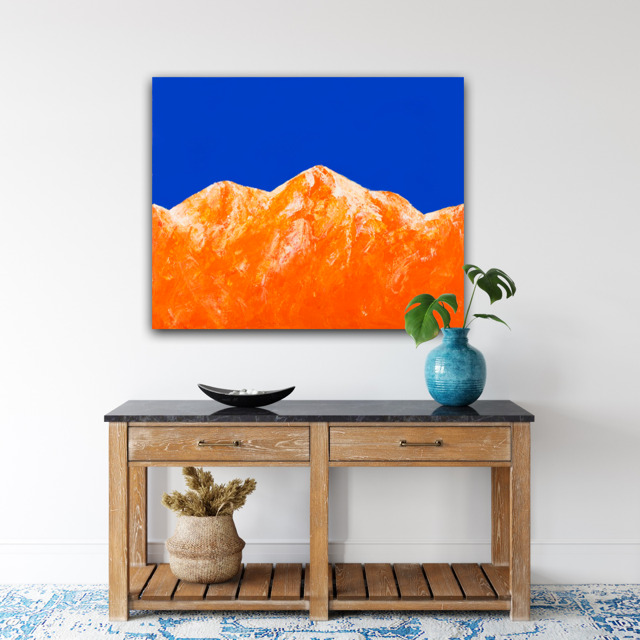 INTERESTED?
Please contact me if you are interested in buying this painting.