I See Myself Letting Go of the Past.
"I See Myself Letting Go of the Past", 2016. 100×82 cm. Acrylic on canvas. SOLD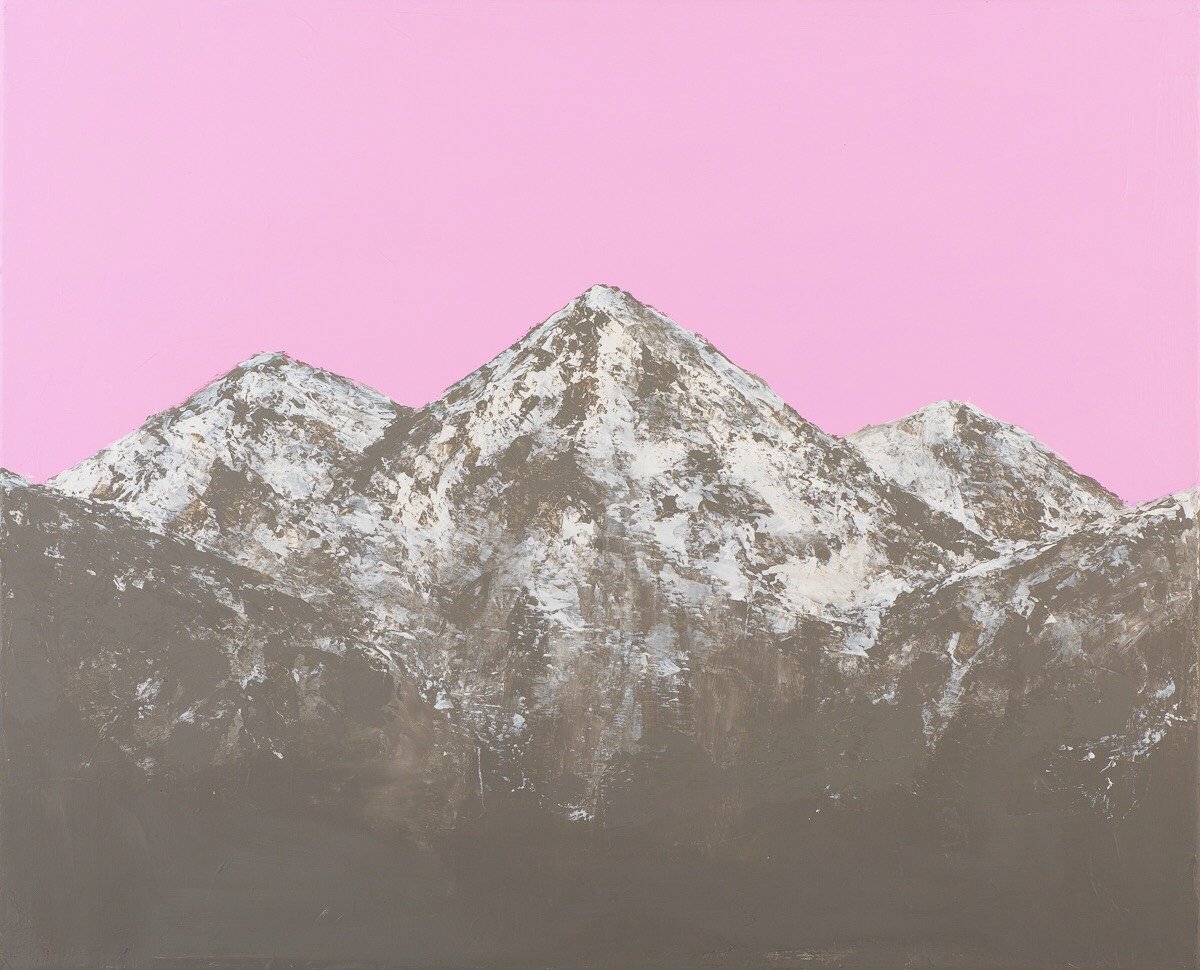 The mountain in this painting was first gray, heavy and demanding. The snow on the top is a symbol for the inner journey I needed to take, to be able to change the feeling of massive weight. The pink sky symbolizes unconditional love where the red comes from the connection with Mother Earth and the white from our cosmic origins.
Together with the snow and the pink sky, the mountain now creates a deep sense of gratitude for what once have been.
ALSO AVAILABLE AS PRINT
Please contact me if you are interested in buying this painting or as an art print.
The print comes signed and numbered. The painting is signed on the back.