"I See Myself Being Safe", 2016. 100×82 cm. Acrylic on canvas.
SOLD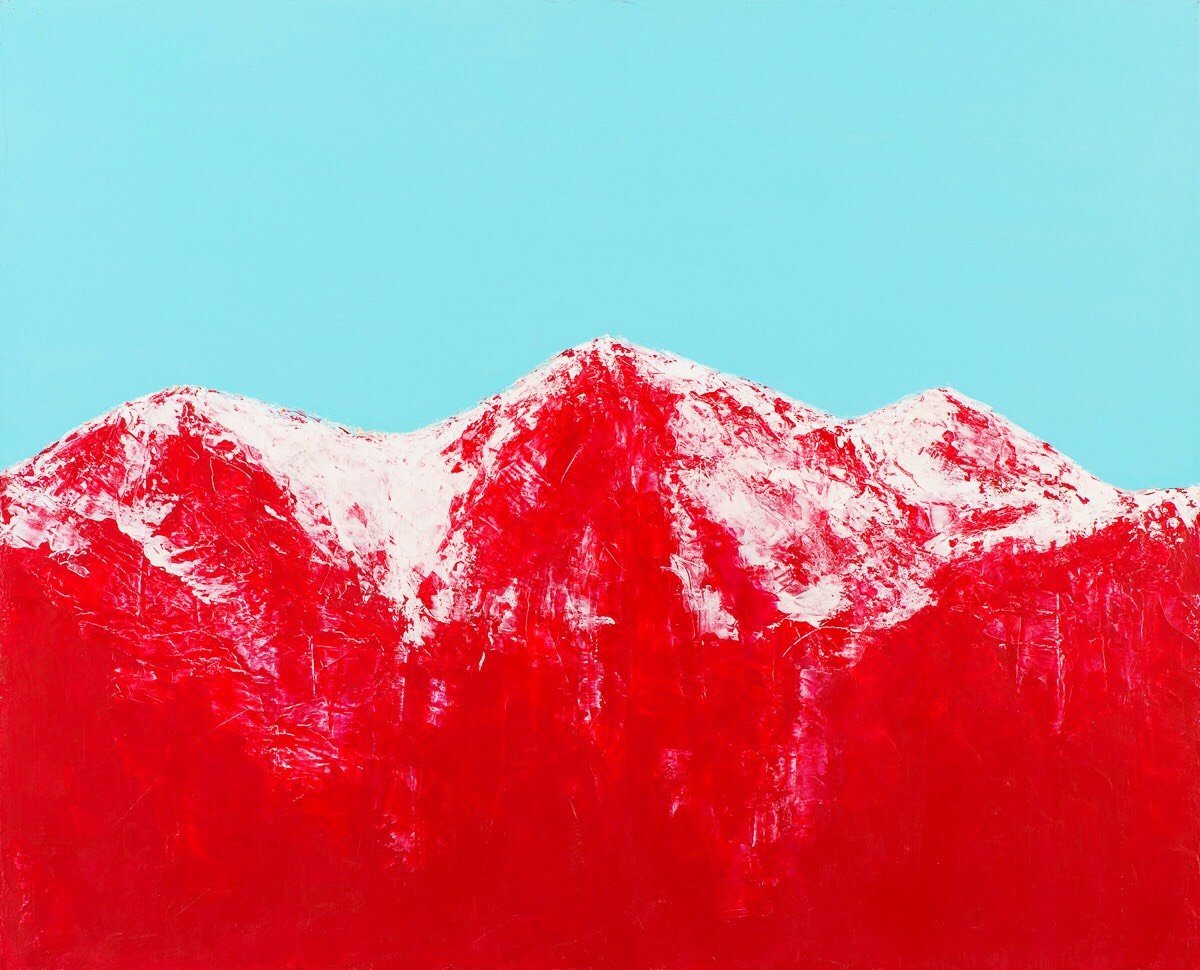 An internal insecurity has in a way been my guide in life. A constant question about what I need to feel safe has brought me forward. Each step has increased the fact that I don't really need anything besides my own existents. The mountain stands for that realization. The turquoise sky symbolizes the faith needed to feel that way.
ALSO AVAILABLE AS PRINT
Please contact me if you are interested in buying this painting or as an art print.
The print comes signed and numbered. The painting is signed on the back.